Discover the best Giang Vo Chinese' restaurant in Hanoi
Giang Vo's Chinese food stalls are a place where you can experience Chinese cuisine with dishes that are not only attractive but also have a very unique and unforgettable taste. If you want to find Chinese restaurants in the Giang Vo district, let's discover the suggestions in the article below.
TOP Chinese food in Giang Vo district
Golden Lake Place Restaurant
Golden Lake Palace is the restaurant belonging to 5-star Dolce by Wyndham Hanoi Golden Lake. 
Golden Lake Palace Restaurant has been designed like a premier palace and each diviner served as a King and Queen. 
Our restaurant's menu features dishes with typical Cantonese flavors. Fresh ingredients are selected every day by our professional chef.
The difference at Golden Lake Palace Restaurant compared to other Chinese restaurants is our dishes have 24K gold-plated. The items served in the restaurant have gold-plated from plates and bowls to prosperous cutlery. There bring luxury and a royal culinary experience. 
Location: B7 Giang Vo, Ba Dinh district, Hanoi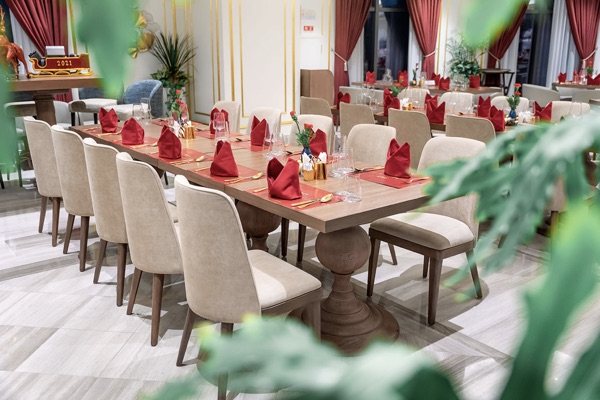 Golden Lake Palace Restaurant – 5 star Chinese food in Giang Vo 
Mỹ Tường Viên
My Tuong Vien is a Chinese restaurant in Giang Vo that you cannot ignore. The restaurant's dishes are diverse, with bolding Chinese flavors. 
The menu is extremely diverse, from soups, fried foods, roasts, dim sum, noodles, and rice.
Coming and visiting My Tuong Vien, you try Peking Duck and especially signature dim sum. 
The restaurant's decoration has followed Cantonese styles, helping their customers experience the full of Chinese cuisine. 
Location: K1 Giang Vo, Cho Dua, Dong Da district, Hanoi.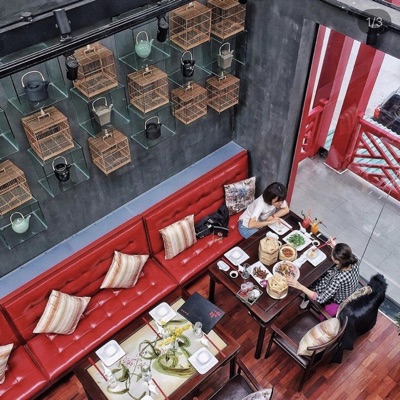 Enjoying food in Giang Vo with signature Chinese flavor in My Tuong Vien restaurant
The signature Chinese dishes you should not miss 
If you want to explore Chinese cuisine, the most typical dishes that you cannot miss are Century eggs, Yangzhou Fried rice, and Char Siu dumplings…
Century Egg
Century Eggs are familiar dishes in Chinese meals. This is an egg that has been aged for a long time in a mixture of clay, ash, salt, lime, and rice husk… The white will turn orange or dark brown, the red will turn green. This egg dish has a salty taste, the white part is frozen like jelly, extremely strange. 
Further information: Ưu đãi ẩm thực 5 sao – 8/3 Dolce by Wyndham HaNoi Gloden Lake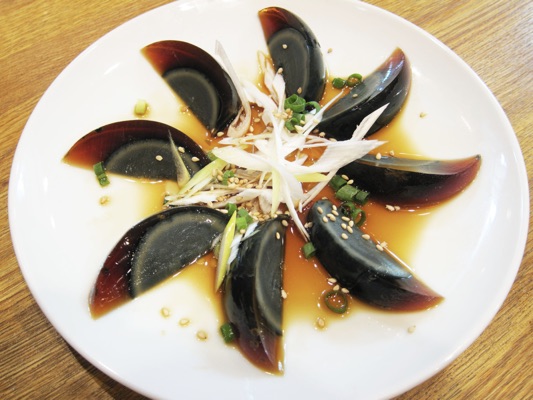 Century Egg – popular food in Chinese family meal
Yangzhou Fried Rice
Yangzhou Fried Rice is the most familiar Chinese dish in Vietnam. As an Asian country, rice is still the staple food in Chinese cuisine.
Yangzhou Fried Rice is a combination between fried rice and meat, eggs, sausages, carrots, peas, etc. This dish is not only eye-catching but also contains a lot of nutrients.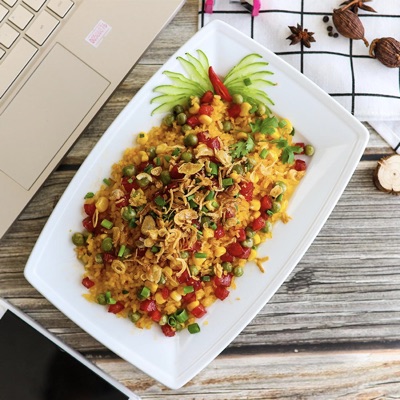 Yangzhou Fried Rice is popular around the world and served in Giang Vo Chinese food
Char Siu dumpling
In addition to rice, flour is also a very popular ingredient to create dishes in China. Therefore, Chinese cuisine has many different types of dumplings, including Char Siu dumplings.
A special feature of this dish is that the minced meat is marinated with spices and lightly steamed. The crust is soft and sweet, the cake is both salty and sweet with a very specific aroma. Dumplings with Char Siu are often chosen as a nutritious breakfast for Chinese people.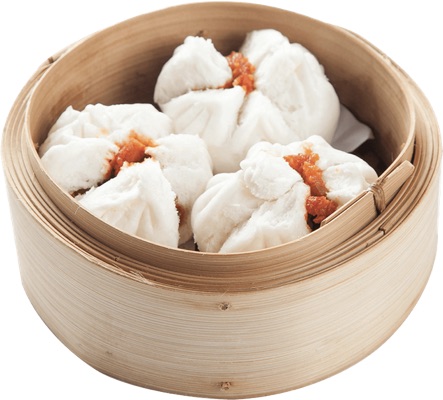 Char Siu Dumpling 
Mapo Tofu
Sichuan is one of the 8 main schools of Chinese cuisine. Sichuan food is decorated with red color with a pungent, rich flavor. Sichuan Tofu is no exception.
This dish includes ingredients that are beans, minced meat, shiitake mushrooms, chicken thighs, shiitake mushrooms, onions, chili, and indispensable soy sauce to enhance the flavor.
When enjoying this dish, you can feel the softness of young beans, and the richness of minced meat, mixed with the spicy, rich sauce.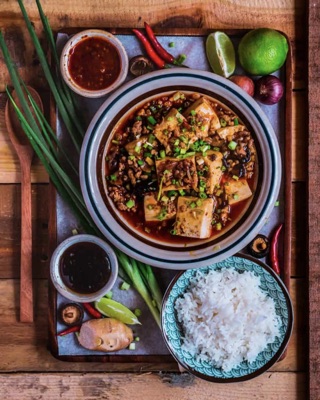 There are the delicious Chinese restaurant in Giang Vo that diners cannot ignore. Hope our advices and tips that can help your have suitable choice for your culinary experience.