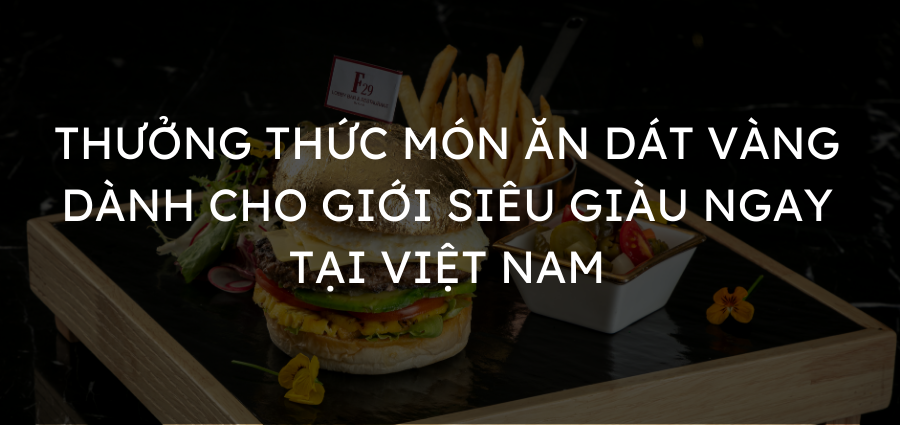 Enjoying golden dishes for the super rich in Vietnam
Gold is not only a material for making jewelry but in recent years, it has also been applied in the culinary industry and has become a craze for gourmets. Therefore, what is the golden dish? What kind of gilded food is there in Vietnam? Where is the place to enjoy gold-plated dishes? Let's explore the article below.
What is golden dishes?
Gold-plated foods are dishes that are still processed as usual but will be covered with an extra layer of gold on the surface for decoration.
Gold used in the culinary industry is not jewelry gold as we often use. They must be pure gold, and completely free of impurities to ensure safety for diners.
Gold has no taste, so it doesn't change the original flavor of the dish. They only have a decorative effect and bring a more luxurious experience to diners. Decorative gold is often laminated to cover the dish or crumbled to sprinkle on the surface of the food.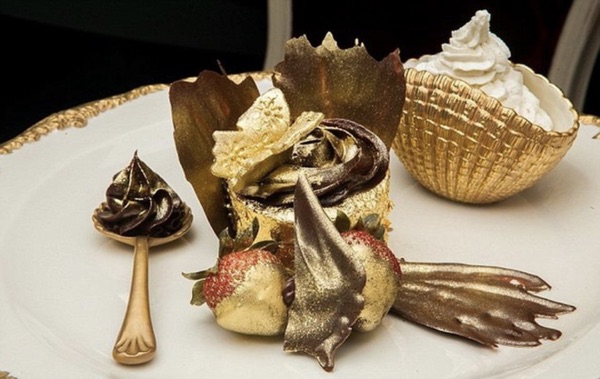 Gold-plated dishes in Vietnam
Currently, in Vietnam, there are many dishes plated with gold. Almost all the famous gold-plated dishes in the world are present in Vietnam, such as golden-plated beef, gold-plated ice cream, and golden fried rice…
Gold inlaid Beef
Bò dát vàng is one of the most famous gold-plated dishes in the world. If before, you had to go abroad and make reservations weeks in advance at big restaurants, now you can enjoy this dish right in Vietnam.
This dish consists of premium beef imported directly from abroad. After processing, the chef will cover the surface of the beef with a thin layer of 24k gold.
Gold-plated beef will be served with gold-plated desserts and gold-plated eating utensils to complete the diners' experience.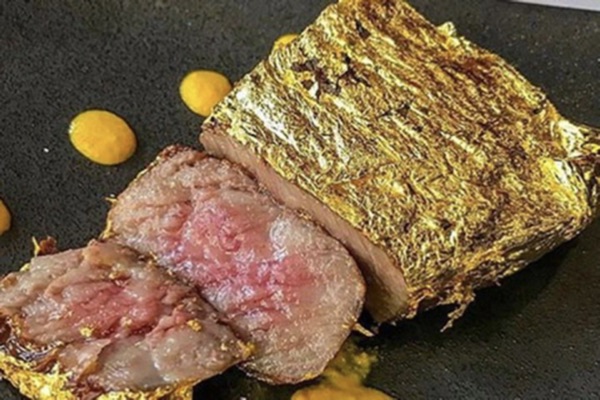 Gold-inlaid Ice-cream
Gold-plated ice cream is a dish that has caused storms in Vietnam since 2017. Gold-plated ice cream has 2 types including ice cream cups and ice cream cones. Each ice cream cone will have an extremely thin gold leaf covering the top of the ice cream.
Ice cream comes in many different flavors, including vanilla, coconut, and bamboo charcoal. The sweet cream blends with the mild salty taste of the yellow leaves to create a unique flavor.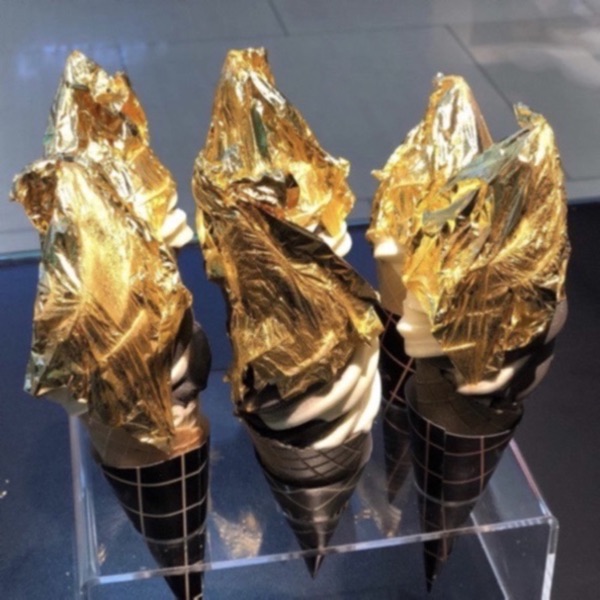 Gold-inlaid Milk Tea 
Gold-plated milk tea has only appeared in Saigon. These are still milk teas with familiar toppings, but the top of the milk tea cup will be covered with gold crumbs.
Although it does not change the taste, the gold decoration will make the cup of milk tea much more luxurious.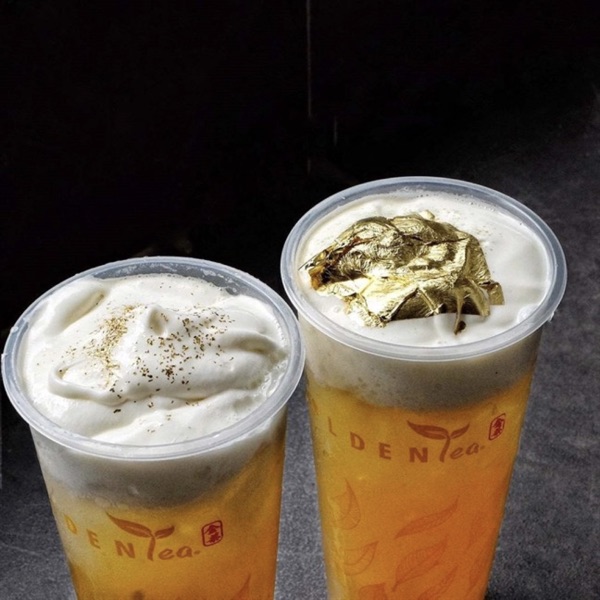 Golden Cake 
Gold-plated cake has created a craze among young people in 2018. The cake has 2 familiar flavors: fresh strawberry and chocolate, the cake is covered with a thin layer of gold on the surface.
The taste of the gold-plated cake is not too special compared to other cakes but brings a completely different experience to diners.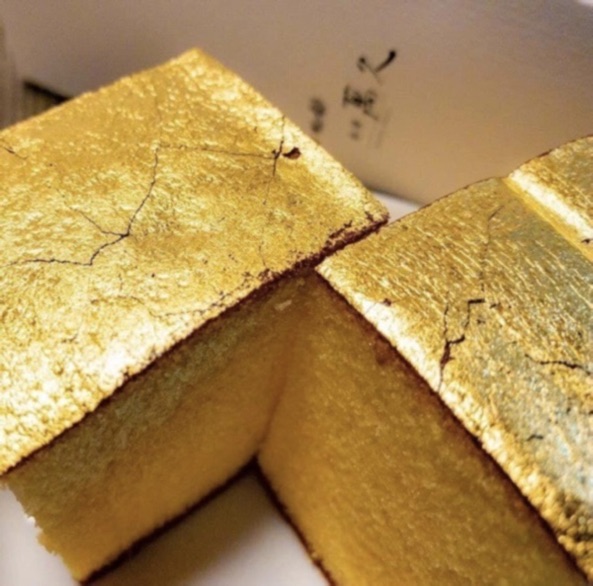 Destination for enjoying gold plated dishes
Golden Lake Place Restaurant
Golden Lake Place Restaurant is a restaurant specializing in Chinese cuisine with typical Cantonese dishes. The restaurant is located in Dolce By Wyndham Hanoi Golden Lake..
The dishes here are made with the freshest and highest quality ingredients. In particular, the ingredients are hand-selected by the chefs every day to ensure quality.
The restaurant's space is designed like an emperor's palace. The dishes are also covered with 24k gold, helping diners feel like they are enjoying a royal feast.
The dining utensils here are also gilded to complete the luxurious dining experience of diners.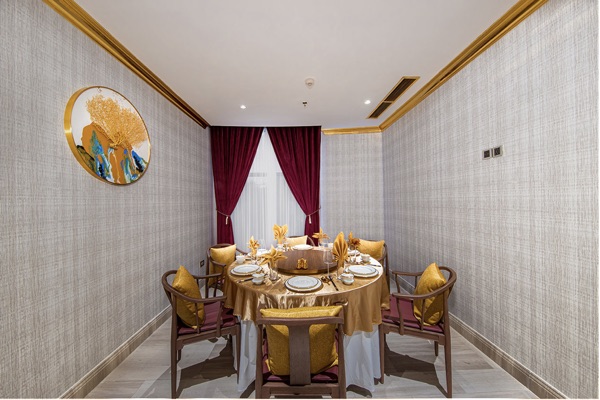 F29 Golden Beef Restaurant
F29 Golden Beef Restaurant is the first restaurant in the capital to serve golden beef. This is a very famous dish in the world and has been served at F29 Golden Beef Restaurant since 2021. Since then, the restaurant has welcomed millions of guests to enjoy this dish.
The golden beef dish here is famous not only for its appearance but also for its taste of the dish. The beef of choice is the famous Wagyu Tomahawk beef or Rib-eye beef tenderloin. The beef is tender, moist, and fresh, seasoned with simple seasonings such as salt and pepper, preserving the natural flavor of beef.
In addition to gold-plated beef, the restaurant also serves other gold-plated dishes on a diverse European menu.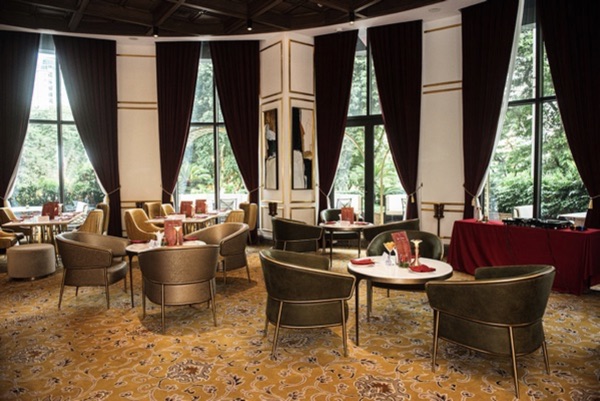 Even in Vietnam, diners can also enjoy famous gold-plated dishes in the world. If you want to experience high-class royal cuisine not only in the form of gold-plated dishes but also in exquisite taste, then come to the 2 restaurants that we introduce in the article above.