SPECIAL PROMOTION AT DOLCE BY WYNDHAM HANOI GOLDEN LAKE
The last days of 2022 are approaching, treat yourself and your family and friends to the New Year's Eve party in a luxurious space at Golden Lake Palace restaurant.
Hot deals at Dolce by Wyndham Hanoi Golden Lake Hotel are waiting for you!
Check out the attractive programs of the restaurants below!
"VERRY MERRY & HAPPY NEW YEAR" F29 Golden Beef Restaurant TẠI ĐÂY
"VERRY MERRY & HAPPY NEW YEAR" Golden Lake Palace TẠI ĐÂY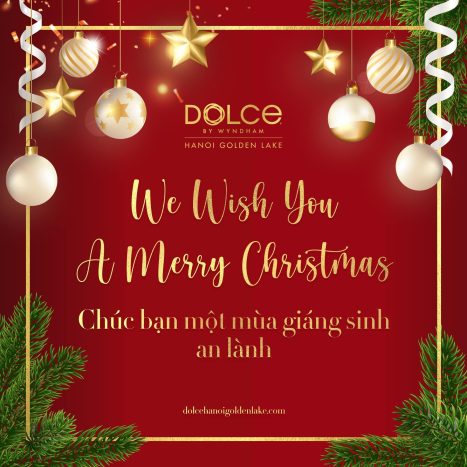 For further detailed information, please contact hotline: (+84) 243 365 9999!