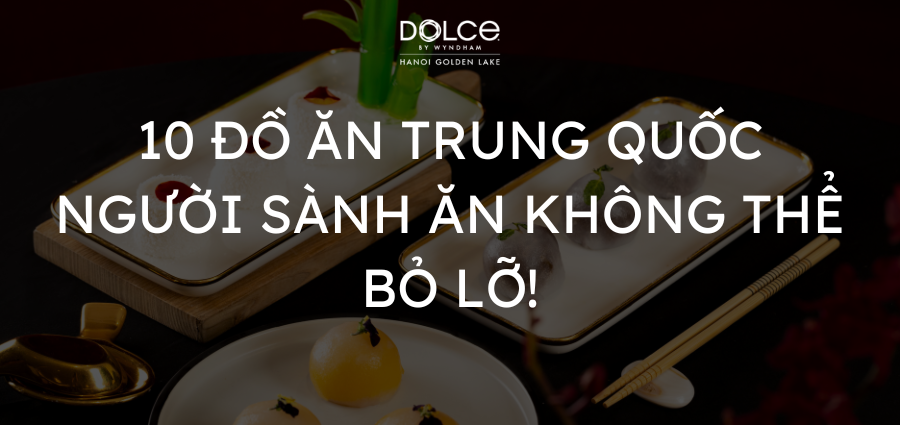 [TOP] 10 Chinese food for gourmet cannot miss
Chinese cuisine has undergone more than 5000 years of formation and development. Each dish contains the chef's heart, which is an important part of Chinese culture. So what is special about Chinese food, where is the best place to eat Chinese food in Hanoi? Let's explore the article below.
Explore the essence of Chinese cuisine
Chinese cuisine is famous not only in Asia but all over the world. Chinese food restaurants are present in many countries to serve diners. The dishes here are extremely rich and varied from ingredients to processing methods.
The cuisine of each region has its own characteristics. Can be mentioned as the spicy taste of Sichuan food; Shandong food is mainly fried and grilled with eye-catching colors; Zhejiang food usually doesn't use grease…
The common point of Chinese food is the extremely attractive and eye-catching colors with the harmonious combination of many different ingredients.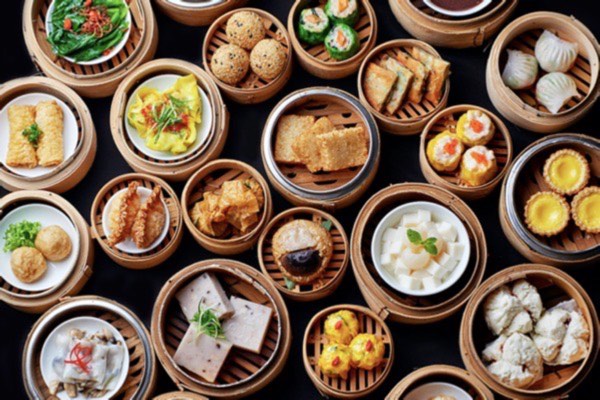 TOP 10 signature dishes in Chinese cuisine
Referring to Chinese food, it is impossible to mention dishes such as noodles, rotten tofu, egg yolk dumplings, roasted duck, etc.
Truong Tho noodle 
Longevity noodles are a very typical Chinese noodle dish. This dish was born 300 years ago in Zhejiang.
Longevity noodles often appear on Tet or birthdays. The meaning of this dish is to wish for good health and long life, especially for the elderly.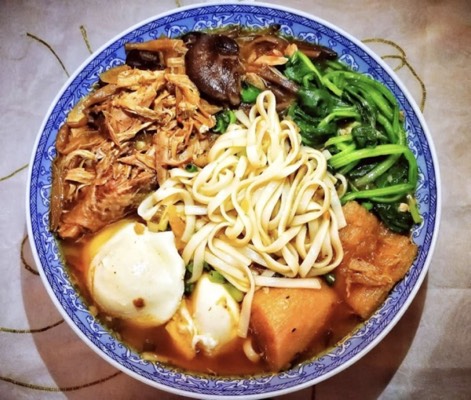 Egg Yolk Dumpling
China is very famous for its dumplings, also known as buns. Among them, egg yolk dumplings are a very special dish.
The crust is soft and spongy, and the filling is viscous, with a characteristic sweet taste of salted eggs and condensed milk. The taste of the dish makes you eat it once and you will remember it forever.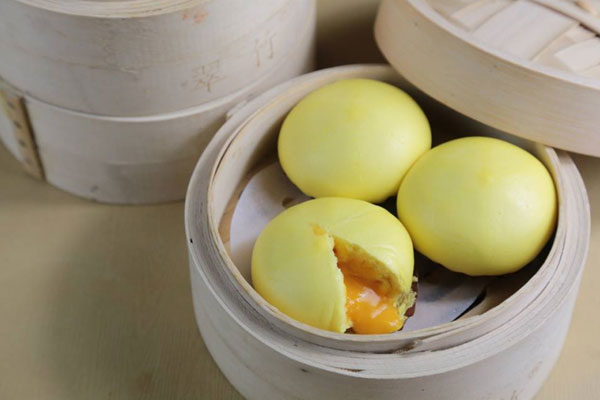 Dumpling 
Another dumpling dish that you can only find in Chinese cuisine is Xiao long bao. The special feature of this dish is the rich, melted meat soup. The crust is made very thin but does not spill water during the steaming process.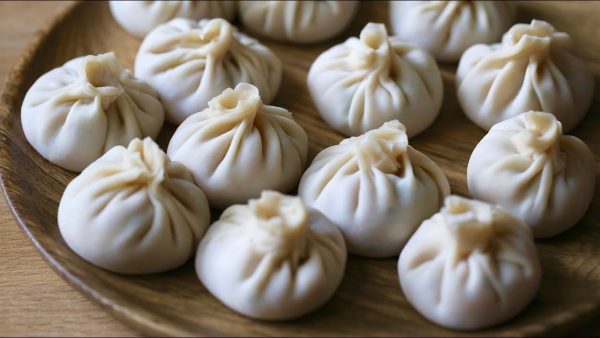 Clay grilled chicken
Chicken is well seasoned, stuffed with spices such as ginger, and lemon leaves in the belly. Before baking, the chicken will be wrapped in a layer of foil and a layer of clay.
After cooking, the chicken is fragrant, imbued with delicious and irresistible spices. If you have tasted it once, you will not be able to forget the taste of this dish.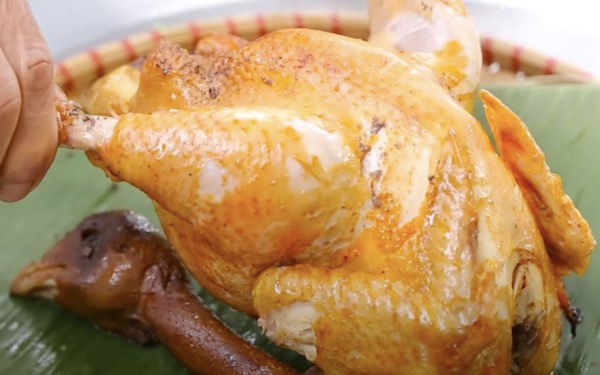 Chinese Fried Rice 
Duong Chau fried rice is quite like fried rice in Vietnam. However, this dish is combined with more ingredients, including Char Siu, sausages, peas, and sweet corn… to create a colorful dish.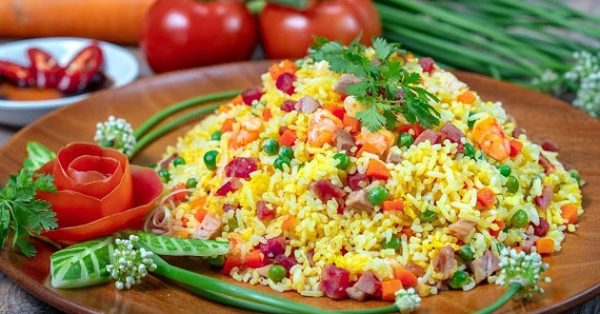 Jiaozi 
An indispensable dish in any Chinese restaurant is dumplings.
Dumplings symbolize luck and union. It is often served as a breakfast or appetizer at parties. There are 2 ways to prepare dumplings including steaming or frying.
Dumplings have a soft, chewy outer shell. The filling is made from many different ingredients such as vegetables, shrimp, meat, fish, etc. Each type of dumpling will have its own unique taste, delicious and irresistible.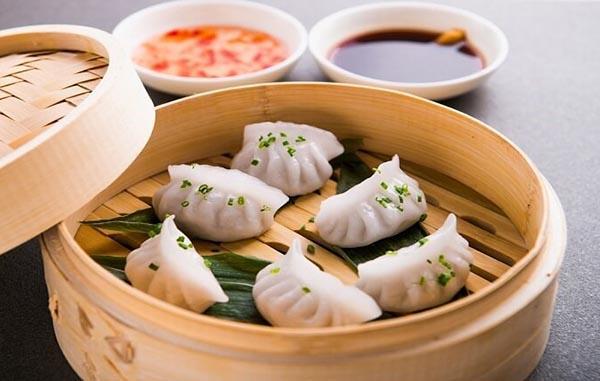 Mapo Tofu
Mapo Tofu is a typical dish of Sichuan cuisine. Soft, fatty tofu, blended with the signature spicy sauce, combined with chicken thigh mushrooms, and minced shiitake mushrooms. This is a dish that is very suitable for winter because the spicy flavor can dispel the cold.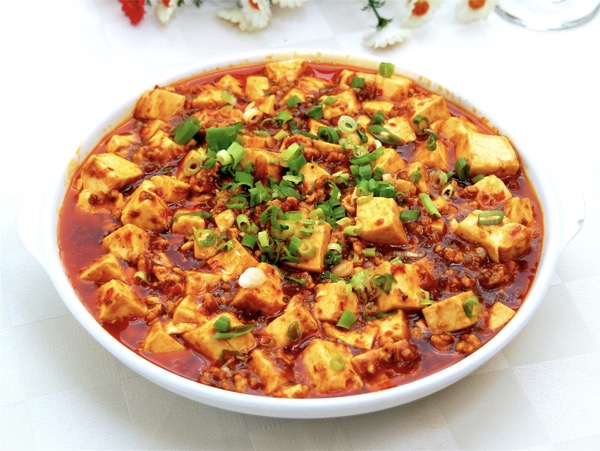 Peking Duck
Peking duck is one of the pride of Chinese cuisine. It deeply expresses the culinary quintessence of the Chinese people.
The cooking method is very unique. Duck meat with dark yellow skin, subcutaneous fat is removed. When eating, you can feel the crispy skin, the meat inside is soft, imbued with spices.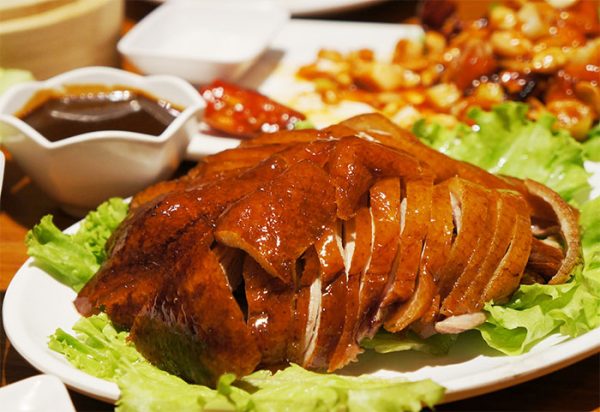 Kung Pao Chicken 
Kung Pao Chicken or Cung Bao chicken is also a dish not to be missed when enjoying Chinese cuisine.
The main ingredients to make this dish are peanuts and chicken breast. There are also many other spices such as minced garlic, red pepper, fresh ginger, and green onion. All blend together, creating an unforgettable flavor for the dish.
Wonton noodle
In addition to dumplings, Chinese cuisine is also very famous for noodles. Wonton noodles in China include fresh noodles and fresh wonton balls, rich in Char Siu meat.
Wonton filling is made from minced meat, seafood, and vegetables. The broth of the noodles is sweet and sweet bone broth. All blended together to form an irresistibly delicious taste.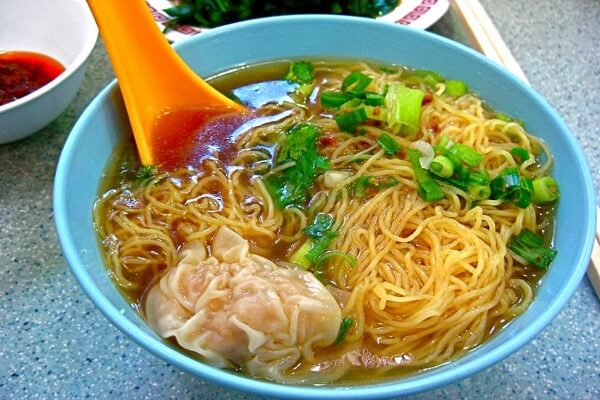 Experience signature Chinese taste in Hanoi
Chinese cuisine is very popular in Vietnam. Therefore, there are many restaurants serving Chinese food.
If you are looking for the best authentic Chinese food, go to Golden Lake Place Restaurant.
Golden Lake Place Restaurant is a 5-star restaurant located in the Dolce by Wyndham Hanoi Golden Lake hotel.
The dishes here are made with the freshest ingredients, carefully selected with a distinctive Cantonese flavor.
Chefs are people with many years of experience, bringing the most complete experience to diners.
The most special thing at Golden Lake Place Restaurant is that the gold-plated dishes are served with gold-plated utensils, helping diners have the most luxurious and royal culinary experience.
Please contact us immediately via hotline 086 673 2386 to reserve a table and enjoy the quintessence of 5-star Chinese cuisine.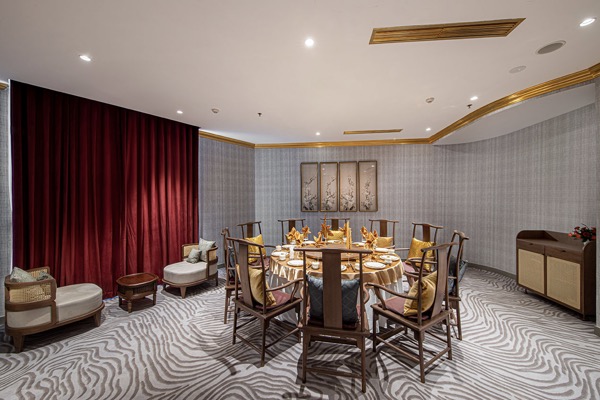 Location: Level 3, Dolce by Wyndham Hanoi Golden Lake, B7 Giang Vo, Dong Da district, Hanoi.
Time: 11:30am – 14:00pm | Monday to Friday.