[Top] 5+ Delicious dishes could not miss when visiting Hanoi
Hanoi is not only a place where cultural quintessence gathers for thousands of years but also a golden land of culinary culture. This place has no shortage of delicious dishes for you to discover no matter what time of day or season of the year. If you are looking for delicious food in Hanoi, don't miss the suggestions below.
Experience Hanoi with culinary of 36 streets
Hanoi impresses tourists and even the people here not only with its poetic and peaceful scenery, and classical architecture combined with modern but also with its typical dishes.
Hanoi with 36 streets offers a variety of delicious dishes from luxurious restaurants to small street vendors. Each dish in Hanoi has its own unmistakable taste.
There are dishes that you can only come across when in a season like fried rice. However, most delicious dishes in Hanoi are sold all year round.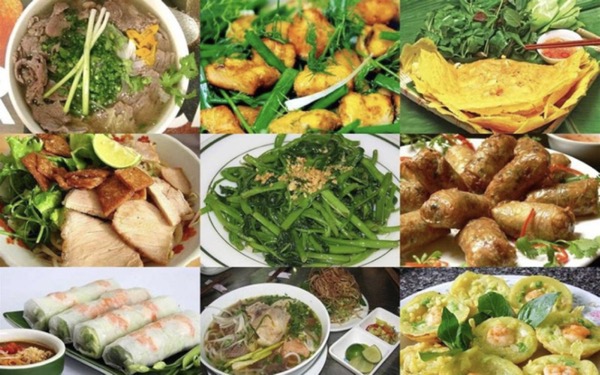 Signature dishes cannot ignore when visiting Hanoi 
When it comes to delicious food in Hanoi, the most prominent names must be mentioned such as La Vong fish cake, Bun cha, Thanh Tri roll cake, beef noodle soup, pho roll, shrimp cake…
La Vong Fish Cake 
La Vong grilled fish is always on the list of delicious dishes in Hanoi. It is even evaluated by foreign newspapers as the iconic dish of the capital.
The fish used to make this dish must be fresh, firm meat, with all bones removed. The fish is fried evenly, and golden brown. When enjoying, you will see the smell of galangal and cumin. This dish is served with vermicelli, peanuts, and especially shrimp paste.
La Vong grilled fish is also one of the delicious and easy-to-make dishes that you can make yourself to change the taste for the whole family.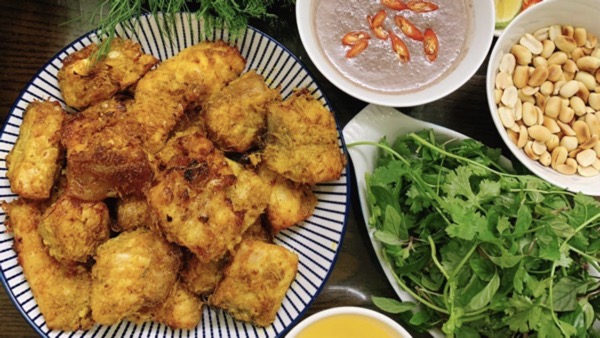 Bun Cha
Bun Cha is a very famous dish when it comes to Hanoi cuisine. President Obama when visiting Vietnam also gave flavor to this dish.
Bun Cha Hanoi can be eaten anywhere, from big streets or small markets. The special feature of bun cha is that the meat patties are marinated with rich spices, and grilled on charcoal, creating an extremely irresistible scent.
Unlike other provinces that use vermicelli, Hanoi vermicelli uses vermicelli. Vermicelli and spring rolls will be served with a very special sweet and salty fish sauce.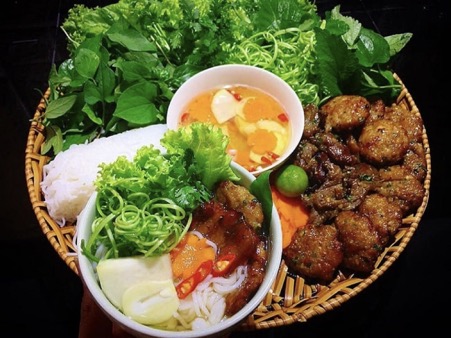 Thanh Tri roll cake
The list of delicious dishes in Hanoi cannot be complete without Thanh Tri rolls. Making this dish requires the ingenuity and enthusiasm of the chef.
Banh cuon is made from premium plain rice, soaked for 3 hours, then finely ground. The cake is coated extremely thinly on a white cloth and placed in a pot of water that is always boiling.
When the layer of cake is cooked, people will brush an extra layer of onion fat on the surface of the cake, then roll the cake and cut it to taste.
Banh cuon will be served with cinnamon rolls and rich fish sauce. This dish is considered a delicate specialty of the Ha Thanh people, a familiar dish of culinary believers here.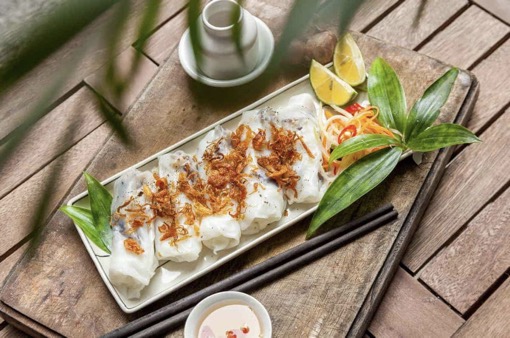 Beef noodle
Not only Nam Dinh, but beef noodle soup is also a traditional dish of Hanoians. Hanoi beef noodle soup is like chicken noodle soup or bun thang, using clear water instead of cloudy water like Pho Nam Dinh, showing the sophistication and gentleness of the Ha Thanh people.
The rich, sweet pho broth and the soft noodles blended with the tender and fragrant beef make beef noodle soup one of the most popular daily breakfast dishes of Hanoians.
Further information  món bò dát vàng trứ danh tại Dolce By Wyndham Ha Noi Golden Lake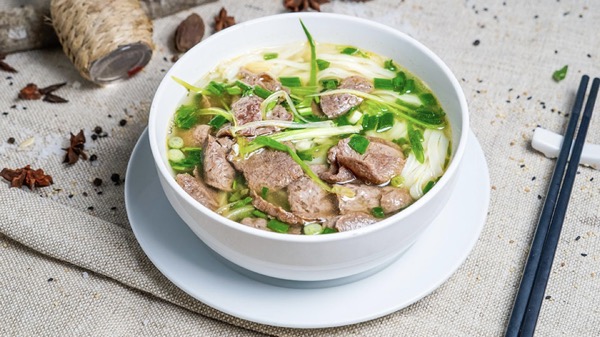 Pho roll
Pho roll is also a specialty dish of Hanoi cuisine. Pho roll is made from ingredients such as herbs, bean sprouts, and beef, wrapped in a layer of soft, chewy noodle soup. The soul of this dish is the characteristic sweet and sour dipping sauce.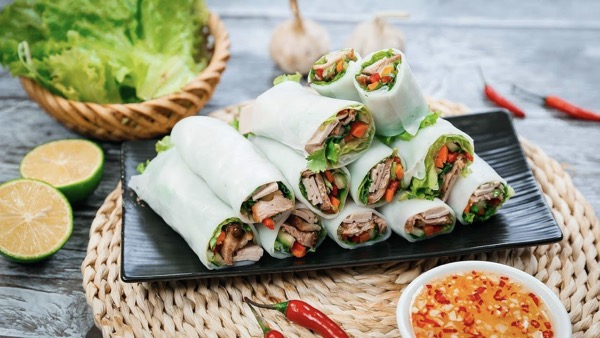 Bun Bo Nam Bo
Bun Bo Nam Bo with the name sounds very "Southern" but is a specialty of Hanoi. Southern beef noodle soup is not a dish imported from the South. It originates from Le Duan Street, formerly known as Southern Street.
Nam Bo vermicelli uses small noodles, served with herbs, beef, and peanuts, mixed with a sauce full of sour, salty, and sweet flavors.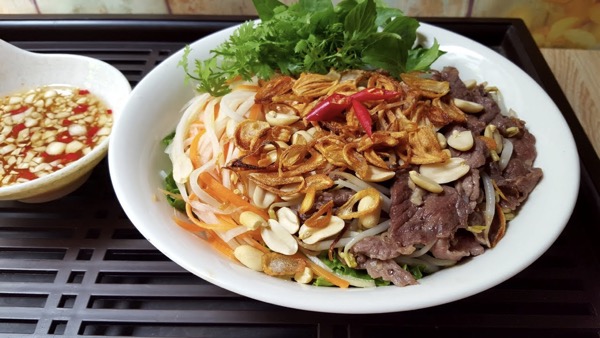 Egg coffee 
Egg coffee is a specialty that is difficult to find in other provinces and cities other than Hanoi. This drink requires the skill of the bartender to ensure that the eggs are not fishy.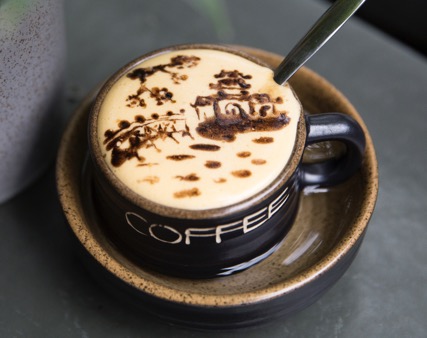 Majesty All-Day Dining Restaurant
You can find the typical flavors of Hanoi cuisine at Majesty All-Day Dining Restaurant. The menu of Majesty All-Day Dining Restaurant is extremely diverse with dishes raised to 5-star standards but without losing the typical flavor of Hanoi cuisine.
The 5-star restaurant is reflected in the luxurious space, the dishes are made from the freshest ingredients, and the decor is delicate.
In addition to Vietnamese dishes, Majesty All-Day Dining Restaurant also has many typical dishes from many other cuisines around the world to serve diners.