IT'S EASY TO HAVE YOUR DREAM WEDDING WITH DOLCE BY WYNDHAM HANOI GOLDEN LAKE
Weddings are always a sweet start of the venture to happiness, and a special wedding venue will be a highlight for the couples' happy journey.
Located next to the romantic Giang Vo Lake, Dolce by Wyndham Hanoi Golden Lake especially attracts visitors with its construction gilded in every single detail. Through the sophisticatedly carved archway, the transparent crystal chandelier reflects on the marble floor, creating highlights that adorn the most beautiful and important moments in life.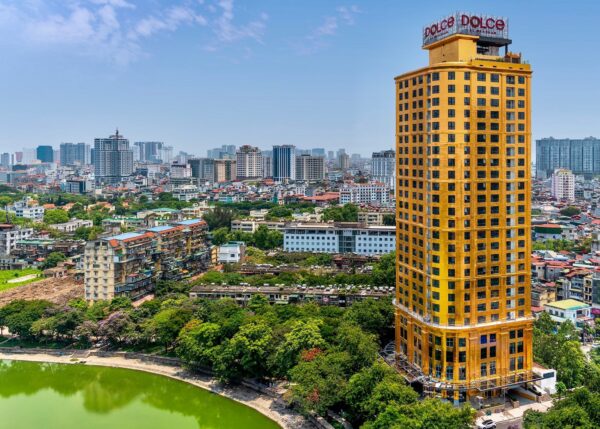 Hanoi's first golden hotel is located next to the romantic Giang Vo Lake
With 342 impressively decorated rooms in neoclassical style with golden furniture, couples will have their own space to relax, beautify and prepare for their shining moments before stepping out into the ceremony. Owning a Phoenix Ballroom with a capacity of up to 340 people and a system of royal chandeliers, modern sound and lighting equipment, this will be an ideal place to witness the fairy wedding that you've always wanted.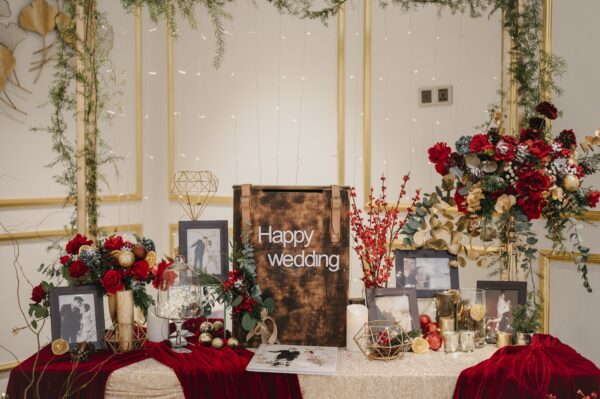 Moreover, with a view of Hanoi city, an engagement or romantic celebration on the 27th floor next to the 24K gold-plated infinity pool at Dolce by Wyndham Hanoi Golden Lake, will mark a memorable moment of your love journey. Here, services for your dream wedding will be taken care of in every detail. The wedding menu at Dolce by Wyndham Hanoi Golden Lake can surely satisfy a variety of European and Asian cuisines with sophisticated and eye-catching decorations.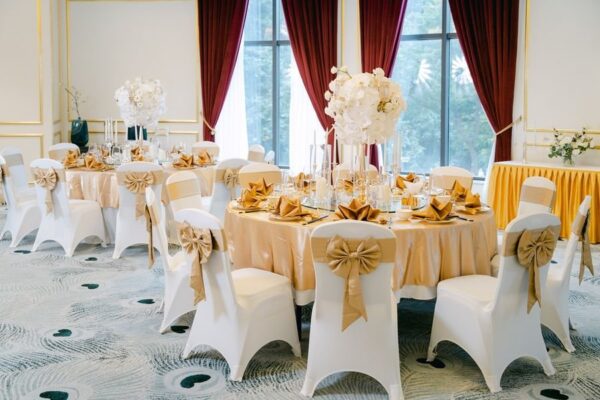 Phoenix Ballroom – A place to share memorable moments with your family and loved ones in your own fairy wedding
From wedding themes to decorative fresh flowers and other car services, the experienced staff will surely satisfy even the most demanding guests. Not only does it provide a luxurious wedding space with unique gilded architecture, but couples can also enjoy an unforgettable romantic wedding night with the honeymoon service at Dolce by Wyndham Hanoi Golden Lake.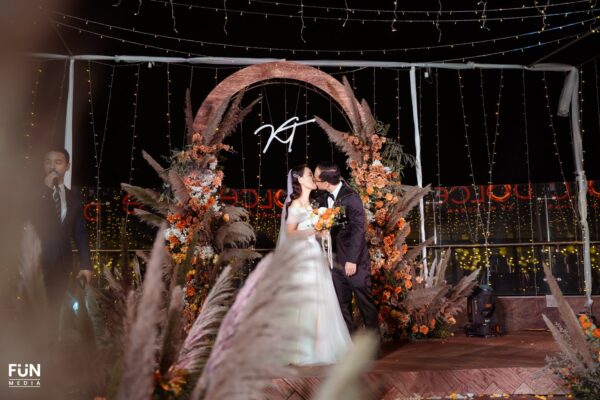 Whether it's an engagement or a special celebration, the romantic and poetic setting on the hotel's 27th floor will surely meet any couple's expectations.
The wedding season is coming, let Dolce by Wyndham Hanoi Golden Lake be with you in your most romantic moments with your loved one!