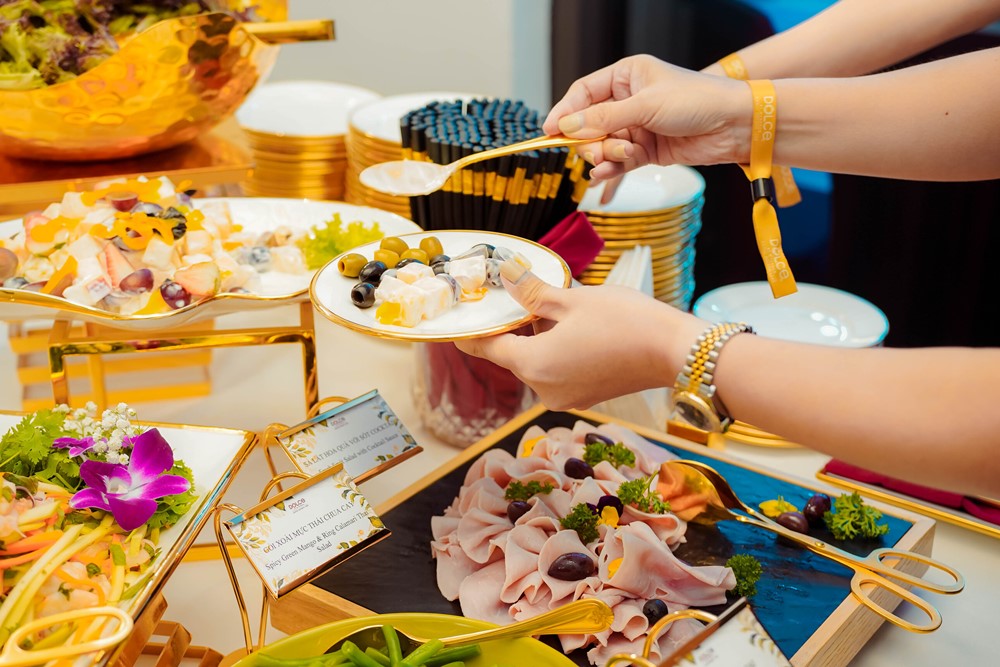 A recipe is a story that ends with a good meal
Nếu bạn chưa biết ăn trưa hay tối cuối tuần ở đâu, thì hãy để Majesty All-day Dining giúp bạn nhé. Majesty All-day Dining đem tới cho thực khách trải nghiệm ẩm thực Quốc tế, với đa dạng sự lựa chọn phù hợp với nhiều khẩu vị và sở thích khác nhau. Chúng tôi luôn mong muốn mang đến hành trình vị giác đẳng cấp và sang trọng.
Quầy hải sản được lấp đầy bởi tôm hùm, cua biển, hay bề bề sẽ thỏa mãn với những tín đồ yêu thích hải sản. Ngoài ra, ẩm thực châu Á như sashimi, sushi, và hàu tươi sống sẽ kích thích vị tươi mới cho vị giác của thực khách. Tất cả sẽ tạo nên một bữa tiệc ẩm thực đáng nhớ dành cho bạn!
Đặt bàn ngay để không bỏ lỡ món ăn "tinh hoa mỹ vị" này nhé!