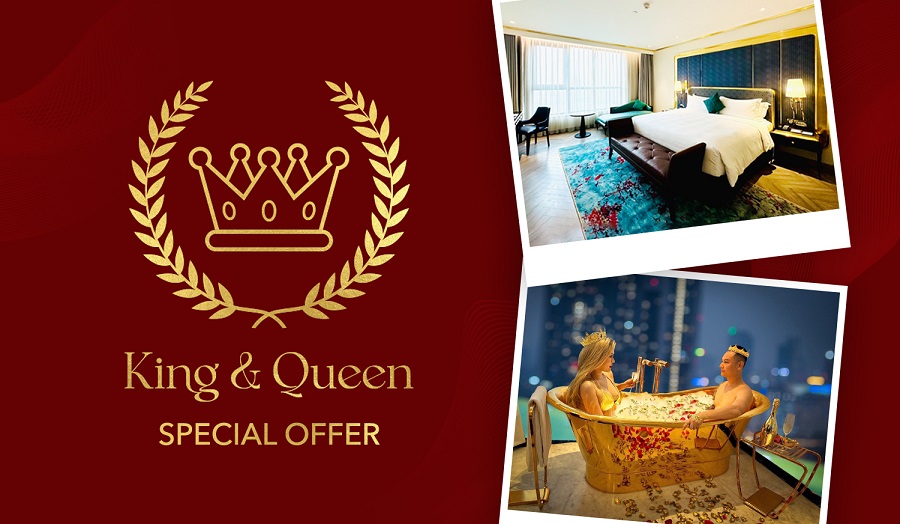 SPECIAL OFFER – GOLDEN SPACE
Dolce By Wyndham Hanoi Golden Lake Hotel received certification from the World Records Union on November 1st, 2020, as the hotel with the most gold-plated interior furnishings, dishes, and beverages in the entire world. Asians called this hotel as the Golden Hotel – Residence of Kings.
– This hotel is known as the Golden Hotel – Residence of Kings by Asians.
– The most luxurious hotel in the world, according to Europeans, is known as the Golden Sparkling Hotel.
– The name "Hotel that King Midas touched" is used by the Arabs to refer to this establishment. According to Greek mythology, King Midas was a well-known softhearted monarch whose touches changed anything into gold and brought fortune to everybody.
Dolce by Wyndham Hanoi Golden Lake Hotel is the only hotel with a gold exterior, the bathroom equipment is also completely covered with 9999 gold. It's also the only hotel that offers gold-plated food, which are exclusively available in the restaurant. applications from the emperors, queen, and king.
The hotel has an outdoor infinity pool with gold-covered tiles that uses clean water and the world's only hot water throughout the winter.
At Dolce by Wyndham Hanoi Golden Lake, you will enjoy famous dishes from many parts of the world, including the famous Gold-plated Beef and many other gold-plated dishes. All gold-plated dishes have a gold weight of 30mg. A French magazine has announced that if a person eats or drinks 30mg of gold every day, after 4 consecutive weeks, it will increase IQ by 20% and slow down the aging process. Gold is also a food additive approved by the European Union with code E172.
With pleasure, Dolce by Wyhdham Hanoi Golden Lake offers you the following considerate and luxurious services:
– System of 342 luxury rooms. There are 100 rooms completely covered in gold, a royal space where visitors are immersed in the magnificent golden palace.
– System of 08 standard meeting and conference rooms with many areas to serve diverse needs
– Complex of 03 restaurants and bars with styles from Europe to Asia
– Free Fitness room for guests with full modern equipment
Dolce by Wyndham Hanoi Golden Lake would like to introduce a special promotion program from Oct 01/10/2023 2023 to 31/10/2023, applicable to 100 of the hotel's most exclusive luxury gold-plated rooms.
 Executive Suite, 02 bedrooms for 04 persons with VND 18.600.00++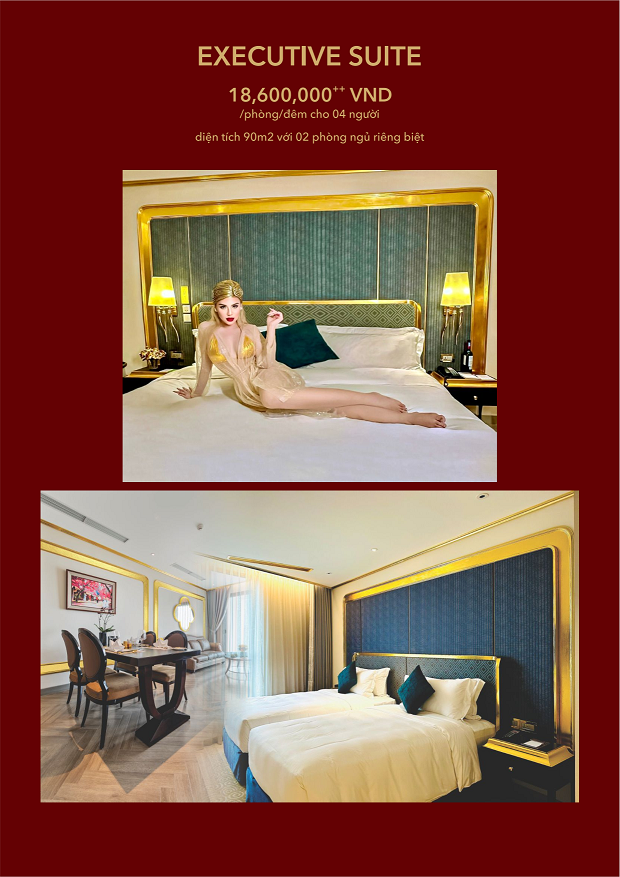 Golden Suite, 01 bedroom for 02 person with VND 13.800.000++
Premier Lake View, 01 bedroom for 2 person with VND 10.650.000++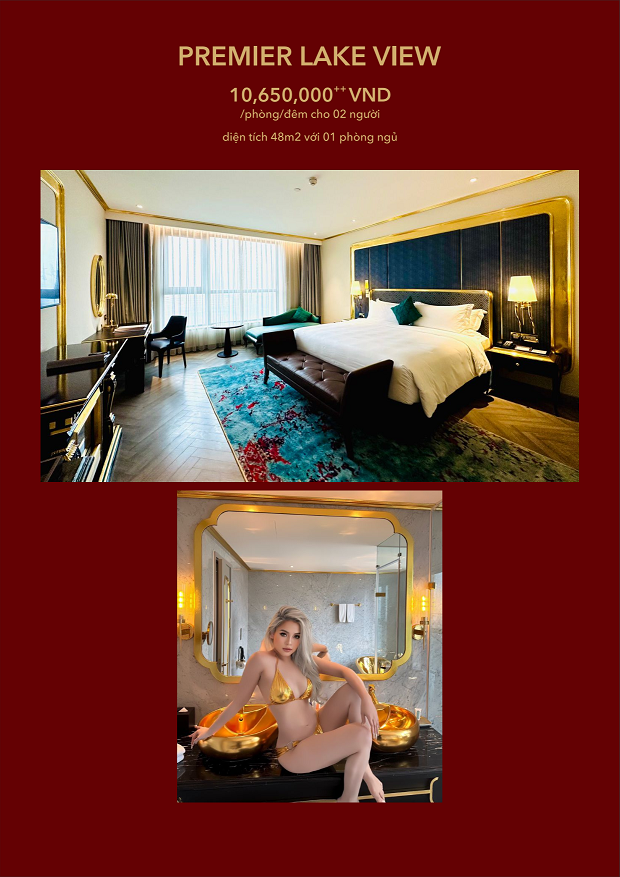 Golden Executive, 01 bedroom for 2 person with VND 10.350.000++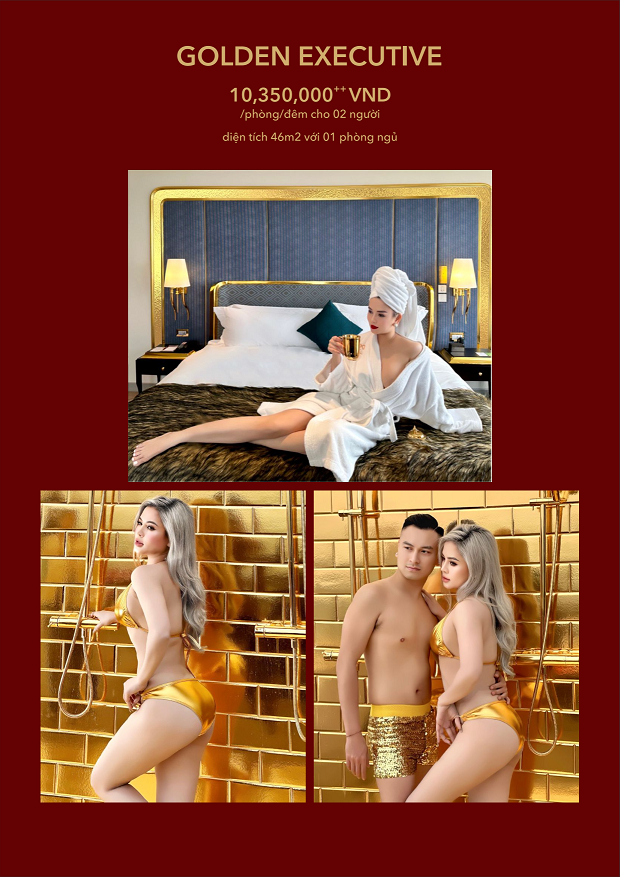 Golden Deluxe, 01 bedroom for 02 person with VND 10.100.000++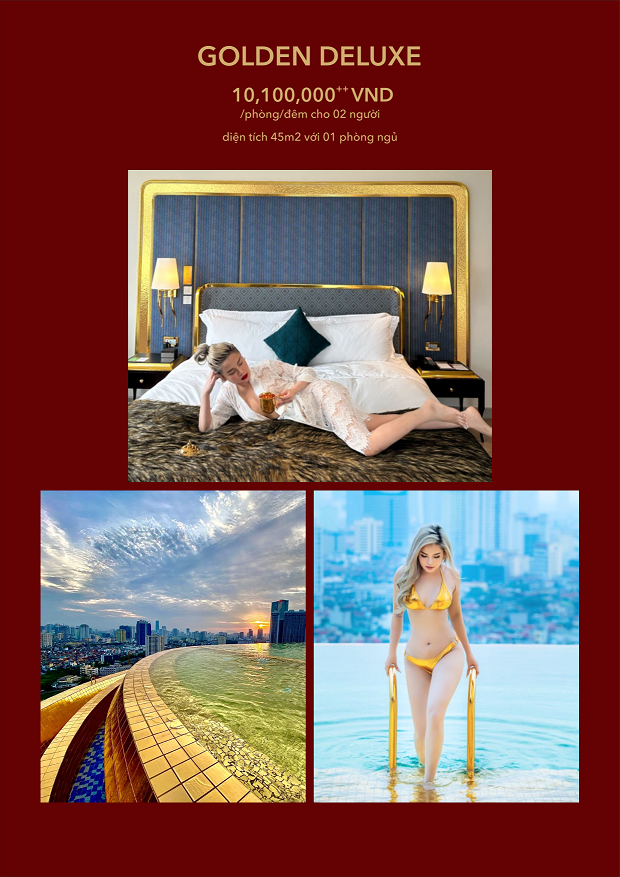 Includes:
– Airport Shuttle
– Lunch OR Dinner 11:30 – 14:00 | 18:00 – 22:00 with menu King&Queen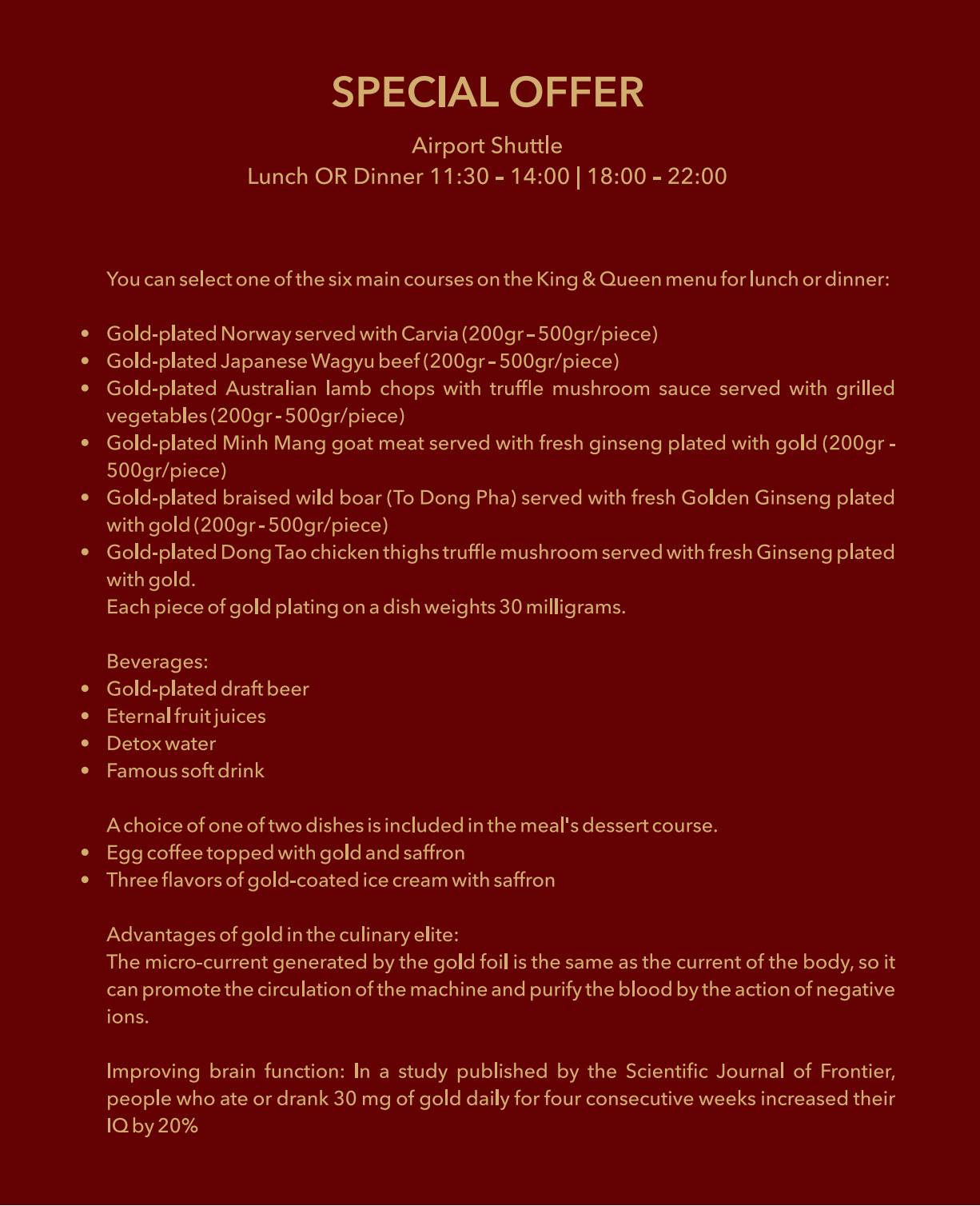 For any service requests, please contact us directly via:
Dolce by Wyndham Hanoi Golden Lake
Address: B7 Giang Vo, Ba Dinh District, Hanoi
Phone: +84-24-3365-9999
Email: reservations@dolcehanoigoldenlake.com | Website: www.dolcehanoigoldenlake.com
**To reserve a room, please contact the hotel at least 48 hours in advance