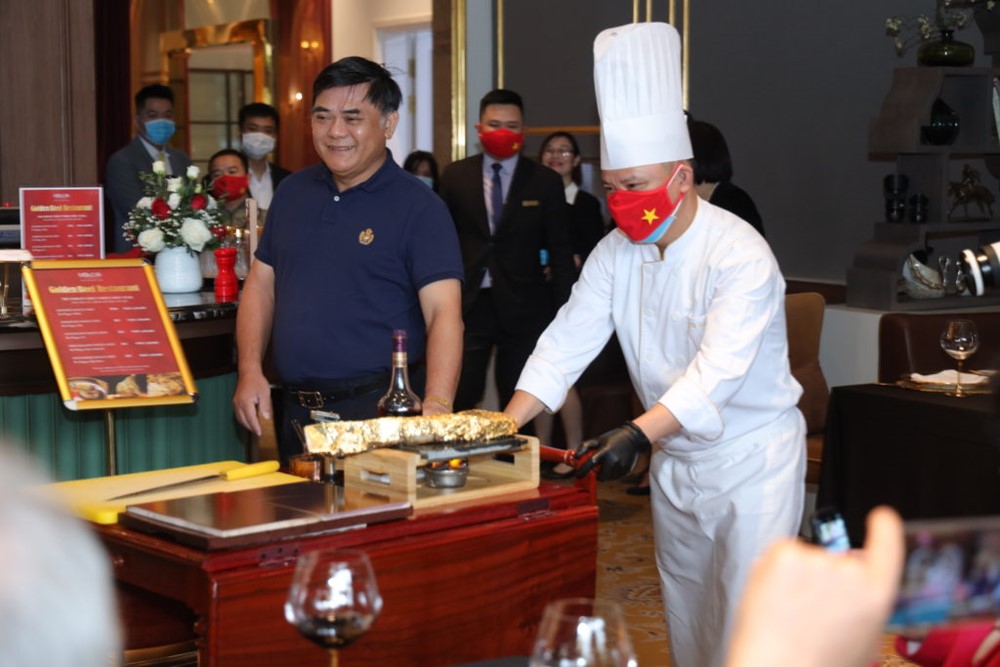 Grand Opening – The First Golden Beef restaurant in Vietnam
On 22 November 2021, Golden Beef Restaurant – the first golden beef restaurant in Hanoi now officially welcomes gourmets to experience true golden beef! This event took place successfully with the attendance of all distinguished guests, business associates, Meritorious artist Xuan Hinh, Meritorious artist Thanh Thanh Hien, food bloggers and media partners.
Golden Beef Restaurant invites you to discover an interesting culinary story about premium golden beef in a sophisticated space at Dolce by Wyndham Hanoi Golden Lake where "Each dish is a work of art". We hope to live up to your high expectations to ensure our restaurant service to a new height in Hanoi.
Sincere thanks to the presence of distinguished guests, business partners, "Northern comedian king" Xuan Hinh, meritorious artist Thanh Thanh Hien, food bloggers and media units who contributed to the success of the opening event today.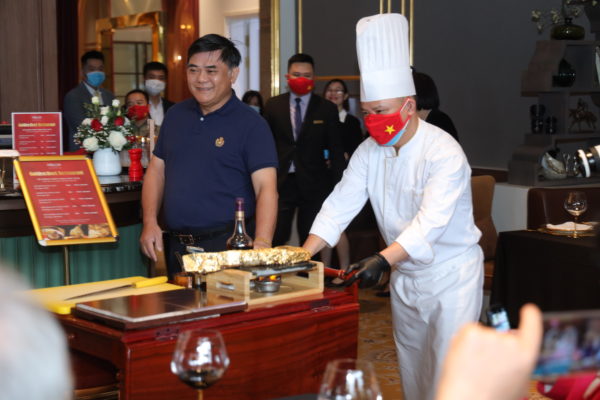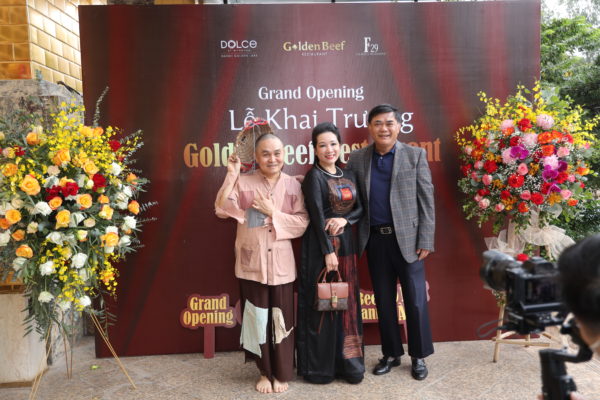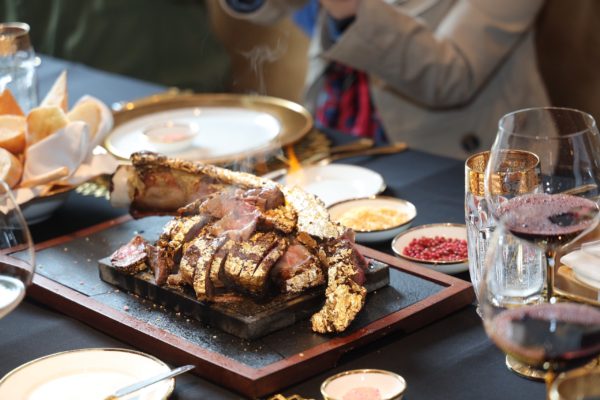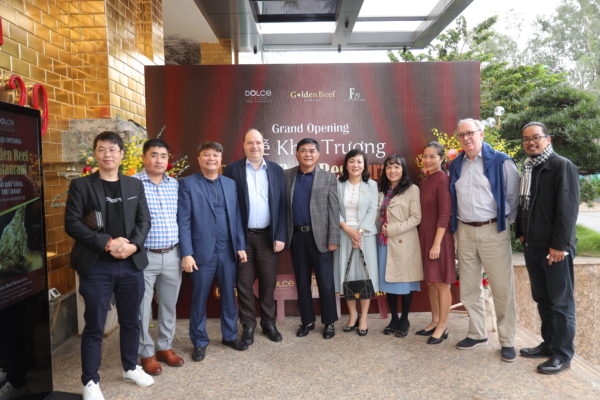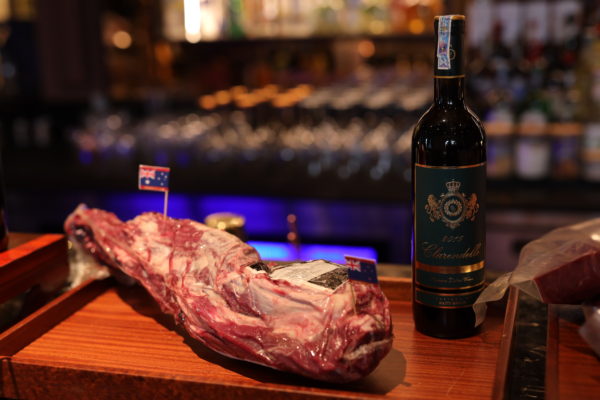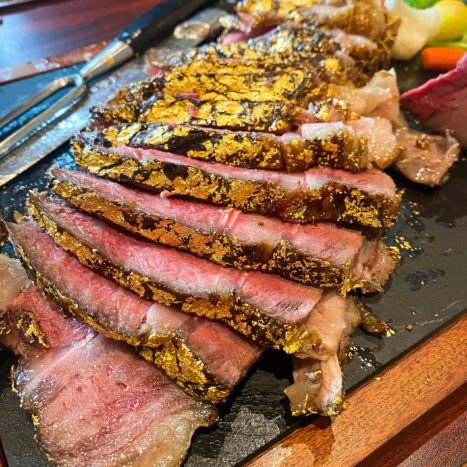 For reservations or further information, please contact:
𝐃𝐨𝐥𝐜𝐞 𝐛𝐲 𝐖𝐲𝐧𝐝𝐡𝐚𝐦 𝐇𝐚𝐧𝐨𝐢 𝐆𝐨𝐥𝐝𝐞𝐧 𝐋𝐚𝐤𝐞
B7 Giang Vo, Ba Dinh, Hanoi.
Tel:. (+84) 961 430 906 | Email:. fb1@dolcehanoigoldenlake.com